HomesUSA: Houston new-homes market remains 'robust'
by Lindsey Wells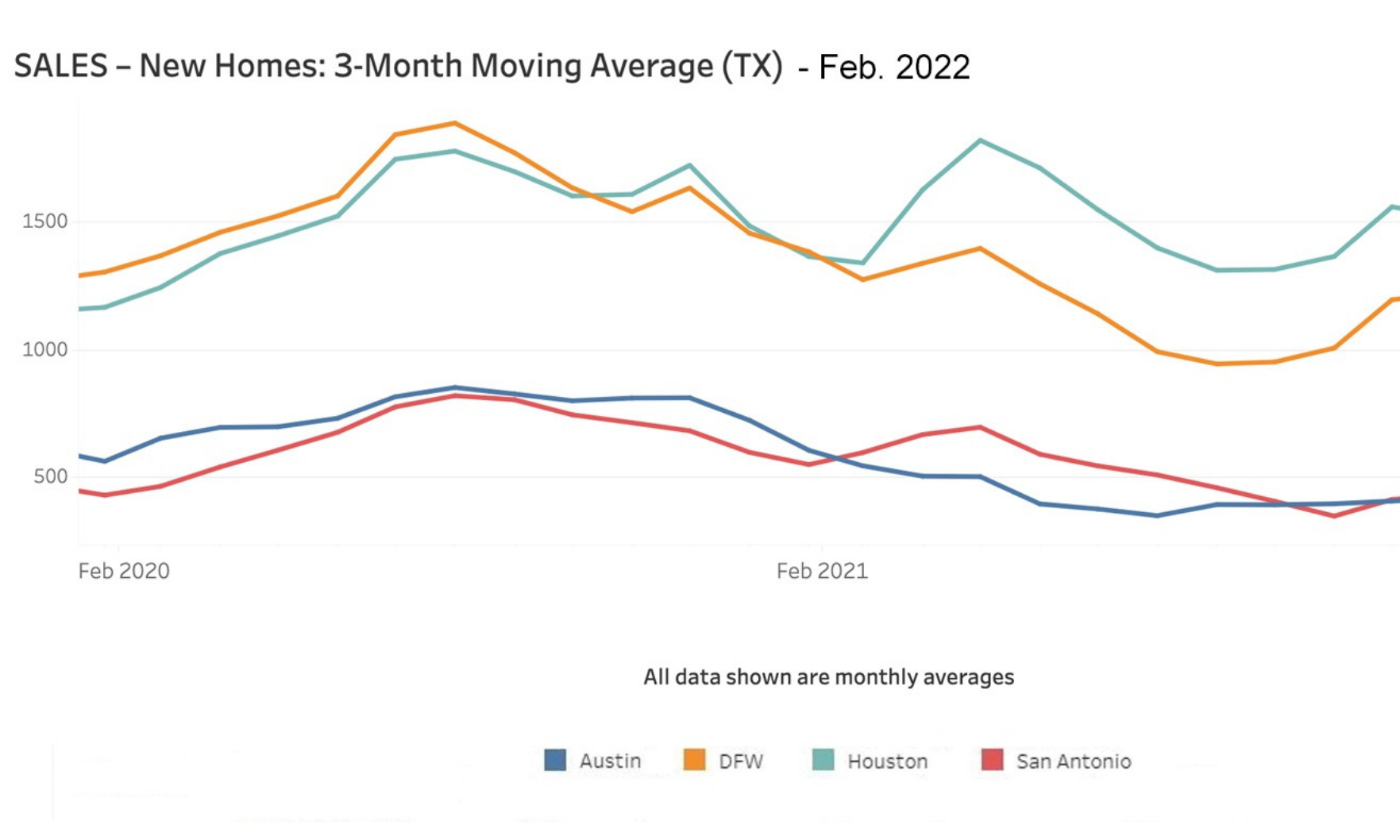 The market for new homes was strong last month as Houston saw an increase in sales despite the area's low inventory. 
A new report from HomesUSA.com revealed that the three-month moving average of Houston new-home sales shows sales listed in the Multiple Listing Service (MLS) for February increased to 1,565 from 1,521 in January.
February's active listings decreased month over month to 7,514 from 7,680.
The report, which includes findings for Houston, Dallas-Fort Worth, Austin and San Antonio, is based on data from the Houston Association of REALTORS®, North Texas Real Estate Information Systems, Austin Board of REALTORS® and San Antonio Board of REALTORS®.
Additionally, the report showed that homes are staying on the market longer, and the average price of a Houston home rose to $406,230 last month, an $8,695 increase from January.
"The Houston new-homes market continues to turn in strong numbers and remains robust," said Ben Caballero, CEO of HomesUSA.com, in a press release. "Local builders are building as fast as they can to meet steady demand."
SAVE ON THE COMMISSION - SELL NO COMMISSION REAL ESTATE